For more than ten years now, the Kunststoff-Institut Lüdenscheid (KIMW) has been offering proficiency tests for fibre plastic composites. For this year's autumn series, we have deliberately launched a quality offensive. On board is our new partner Grasse Zur Composite Testing from Berlin. Grasse Zur Composite Testing contributes its existing know-how to our expert committee and thus supports the technical elaboration of the interlaboratory tests for fibre plastic composites.
The primary goal is a reliable evaluation of the testing competence of all participants. The ability of the Kunststoff-Institut Lüdenscheid to objectively assess the accuracy of the participants' results in proficiency tests has been officially confirmed  through the accreditation according to ISO 17043.
Your advantages at a glance:
Proof of competence of the partners through accreditation
Expert committee on the use of samples of practical relevance in the interlaboratory comparisons
Close consultations on the development of proficiency tests in the expert committee
International field of participants
Digital workflow via online portal
Detailed, anonymised final report with all participant results
Certificates as proof of performance towards clients
In autumn 2020, a round robin test will be launched for the first time to assess fatigue testing of fibre plastic composites. The test results of an international group of participants will be compared. When developing the interlaboratory test, it was taken into account that the testing effort should be appropriate in order to be able to assess the competence of the participants at a reasonable testing effort. The interlaboratory test is intended to enable the participants to provide proof of their competence with regard to the standards ISO 13003:2003-12 and ASTM D3479/D3479M-12.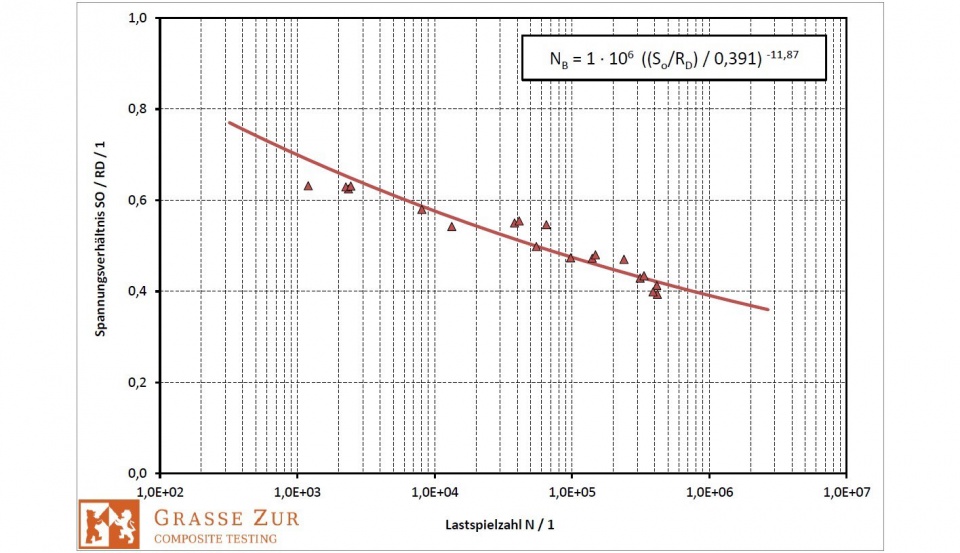 Technical details:
Evaluation of the straight line equation according to Basquin (position and inclination)
Load ratio R = 0.1 (tension-tension-threshold sinusoidal load)
Based on the standards ISO 13003:2003-12 and ASTM D3479/D3479M-12
Performance of the test in force-controlled load
Information about the static material strength will be provided for initial orientation purposes
Specification of the load cycle number ranges
Free choice of test frequency
Provision of the test specimens including a sufficient number of replacement samples
Total duration of the tests approx. 65 hours
Extended period of implementation or testing in the interlaboratory test (November 2020 to May 2021)
Registration recommended until 30.09.2020, afterwards still possible
Interested? Send request to reserve participation. We will prepare a non-binding offer: